Finance Options
Invest in the Professional Cleaning Equipment today and spread the cost!
Lease Finance by Oxford Funding
Typical APR Equivalent - 8-19% dependent on the deal.
---
Why lease professional cleaning equipment?
Spread the cost of your new equipment over 1 to 3 years

Free's up more cash to invest in other areas of your business

Receive state-of-the-art equipment now and make payments as you earn it back

Fixed payments – budget ahead with fixed monthly payments

A tax efficient way to finance your new equipment investment
Will I qualify for leasing?
You must reside in UK (This finance is not currently available in ROI, look into paypal credit instead)

An established business with good credit history

A new business with good credit score and a home owner
How to order with Lease Financing
How to order and pay with Lease Financing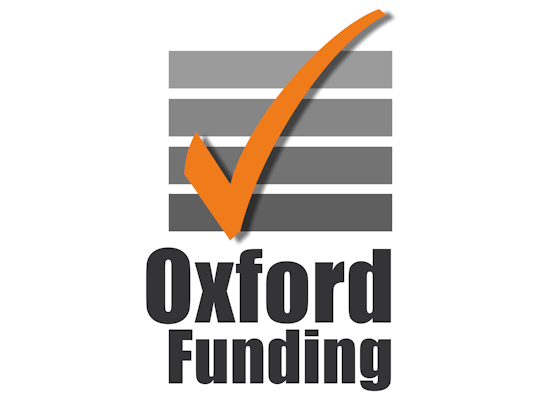 Lease Financing — with our broker Oxford Funding 25+ years experience
Check that you qualify for Lease Finance

Remember to check if you will qualify for finance. You must be resident in the UK, be an established business with good credit history or a new business with a good credit score and preferably be a homeowner.

Shop our online store and checkout

Add items to your cart and go to checkout. After entering your billing address, delivery address and shipping method you will be asked for your payment method. The options are enter your Debit or Credit card details, "Pay Later via BACS or Arrange Finance". You should select the "Pay Later via BACS or Arrange Finance".

Contact Us

Call us, email us or use our live chat feature just to quickly let us know you would like to pay using finance. We will provide our broker with details of your order and they will contact you to arrange the best finance deal they can find for you.

Our expert broker will contact you

Finance is offered by way of a term lease over 1-3 years, arranged by The Oxford Funding Company Ltd who are authorised and regulated by the Financial Conduct Authority 100% of everything you pay on your lease can be offset against your taxable income.There is a nominal documentation fee of 'typically' £50 plus VAT payable on signing your lease. The full terms and conditions of your lease will be in your lease document. You will not be bound to the lease or to your order until you have received your lease and till you sign and return it. By leasing this equipment you are authorising your lender to carry out suitable credit checks and searches. On completion of the leasing period you will be invited to make one final payment typically equivalent to 1 months payment to initiate transfer of ownership of the equipment. This will all be explained to you by the broker and you will have the opportunity to ask any questions you have.

Order will be shipped to you

Once the lease agreement is signed the order will be shipped to you or if you have arranged for free collection at our premises we will contact you to arrange a suitable time
Frequently Asked Questions About our Finance Options
Are there any hidden costs in lease financing?
You will be advised about all costs prior to signing your lease document. You will have a one off signing fee of around £50, your installment payments and then one final payment to transfer ownership of the equipment. Remember all of this can be offset against tax
Will I qualify for leasing?
You must reside in UK, be an established business with good credit history or if you are a new business you must have a good credit score and be a home owner
We offer Free Shipping on larger orders